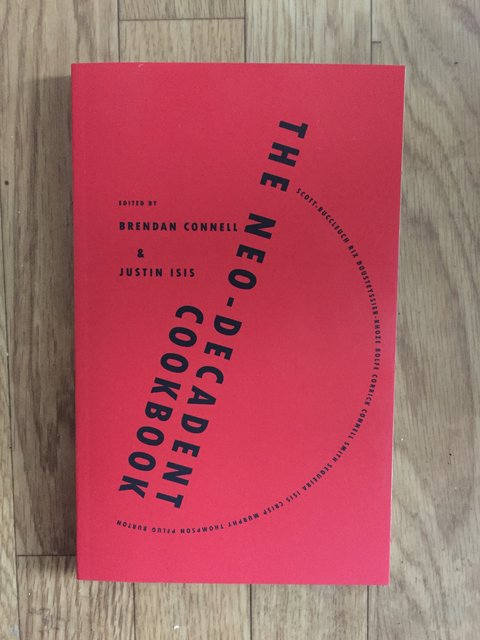 Have you ever sautéed geometrical sex or eaten fate from the breasts of Minerva? Adjust your palate to the times with the Neo-Decadent Cookbook, the ONLY approved guide to the preparation of metaphysical concepts and other abstractions, alongside recipes likely to cause lasting changes to your internal organs. Editors Brendan Connell and Justin Isis have assembled a diverse list of contributors from around the world, each with their own stylistically novel take on culinary apotheosis. Fragments of fiction, poetry and instructional material will guide you towards a suitably delectable climax. TRUE UNDERSTANDING AND SCIENCE EXPLODE!
NEO-DECADENT COOKBOOK is now available
from Eibonvale Press
, and
from Amazon
.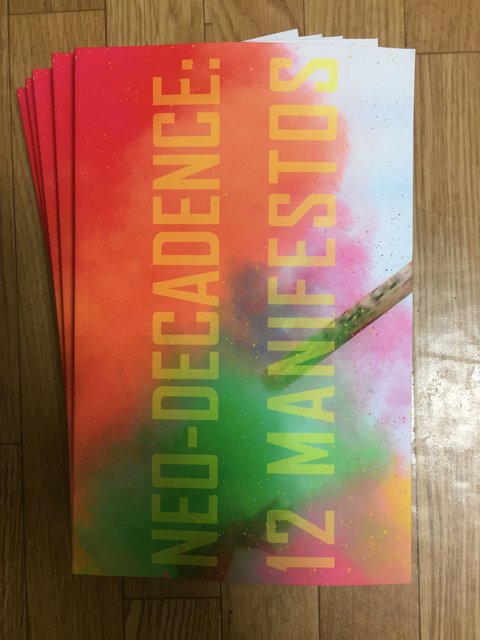 The early 21st Century: a gilded age of pious guilt, poison nostalgia, environmental collapse, unchecked pandemics, corporate franchises, workshopped creativity and personal brands. Standing against the Neo-Passéist tide, Neo-Decadence presents a total reformulation of everyday life. What is the vertical table? Why is a sex helmet indispensable for all assignations? What is the proper spirit of electronic gaming? Covering fashion, cooking, architecture, occultism, poetry, gardening, and other areas of concern to all young people, the present volume is the ONLY resource for those wishing to shrug off the cerements of late capitalist literature and art. If you've ever wanted to proudly commit commercial suicide while serving your own head on a plate as an offering to your inner daemon, consult this collection of manifestos—as much a personal style guide as it is a declaration of uncompromising aesthetic war.
NEO-DECADENCE: 12 MANIFESTOS is now available
from Snuggly Books
, and
from Amazon
.