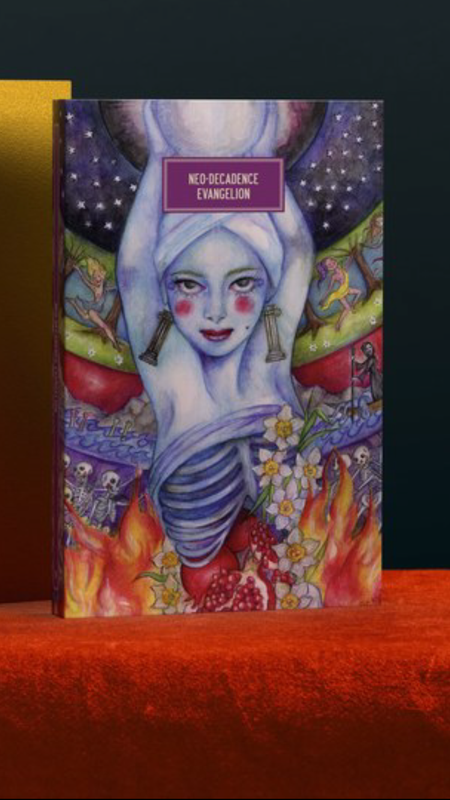 "The Neo-Decadents, those Post-Naturalist culture sluts of the 21st Century Empire of Ruins, present eleven new international tales of Altermodern dissipation: the rot, rutting, riots and resignation linking India, Japan, Iran, Romania, Italy, England and other glittering jewels of our tedious global capitalist hegemony, all detailed in prose with more convolutions than the shell of a venomous marine snail. Lull yourself into a synthetic opioid stupor of the literary consciousness with these stories of fashion, self-absorption, drugs, murder, Internet anomie and excessive retro gaming, penned by some of today's most attractive, well-dressed and impolite young authors.

The perfect book for your nervous unmarried uncle who can't stop collecting tweed waistcoats, or your aggressive lesbian sister who is really too into unpopular and historically-inaccurate pagan rituals.

THIS ANTHOLOGY INCLUDES: at least 60% more sex and violence than earlier editions, making it especially appropriate for younger readers."
The NEO-DECADENCE EVANGELION anthology
is now available for pre-order from Zagava
. The book is available in both a numbered and a high-quality lettered edition with lavish production values. Contributors include Brendan Connell, Golnoosh Nour, Justin Isis, Arturo Calderon, Gaurav Monga, Audrey Szasz, Colby Smith, LC von Hessen, James Champagne, Kristine Ong Muslim and Damian Murphy.